EPISCOPAL CHURCH & ANGLICAN COMMUNION
THE ANGLICAN COMMUNION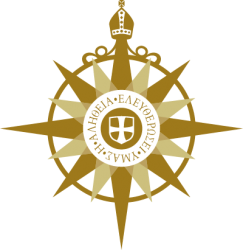 We are part of the worldwide Anglican Communion, a family of churches tracing descent and Apostolic Succession from the Church of England. The Anglican Communion has 38 independent "provinces" led by a "Primate," of which the Episcopal Church in the United States is but one.
In addition to responsibilities as diocesan bishop for the See of Canterbury and Primate of All England, the Archbishop of Canterbury is appointed by the King or Queen of England and considered the honorary head of the Anglican Communion, or primus inter pares (first amongst equals).
The Most Reverend and Right Honourable Justin Welby, enthroned at Canterbury Cathedral on March 21, 2013, is the 105th archbishop of Canterbury. For more detailed information, visit: The Anglican Communion website.
THE EPISCOPAL CHURCH
The Episcopal Church (TEC) is made up for more than 100 dioceses with congregations in 17 countries. TEC is led by Presiding Bishop and Primate, the Most Reverend Michael Bruce Curry, who was elected by the General Convention in 2015. For more detailed information, visit: The Episcopal Church website.
PROVINCE III
The dioceses of The Episcopal Church (TEC) are grouped into nine provinces, the first eight of which, for the most part, correspond to regions of the U.S. Province IX is composed of dioceses in Latin America. Province II and Province VIII also include dioceses outside of the U.S. The Diocese of Maryland is a member of Province III. Province III is comprised of thirteen Episcopal dioceses in the states of Delaware, Maryland, Pennsylvania, Virginia, and West Virginia, and the District of Columbia.
THE GENERAL CONVENTION
The General Convention, which is the governing body of The Episcopal Church (TEC), meets every three years. The Convention is a bicameral legislature that includes the House of Deputies and the House of Bishops. The work at Convention is carried out by deputies and bishops representing each diocese. For more detailed information, visit: The General Convention website.