DISASTER PREPAREDNESS RESOURCES
Be not afraid
Feeling prepared for a situation – be it a job interview, a new baby or a sudden disaster – not only helps us experience less fear and anxiety, but can actually improve how things go. Most of the work that goes into disaster response occurs before anything happens. Knowing your congregation's and community's assets is critical to being able to serve the actual needs of the people in a disaster. The relationship building involved in getting to know the assets of your community is invaluable in times of crisis. Instead of finding your congregation going it alone when something bad happens, you can have the support of local business, restaurants, emergency and health care services and more.
Episcopal Relief & Development's US Disaster Program is our greatest resource to help you, your loved ones, your church and your community to prepare for and respond to disasters that may occur, not only with the resources and training they provide but in their organized and disaster-specific fundraising and aid. Please visit the US Disaster Program Preparedness Resources page on Episcopal Relief and Development's website for tips, contacts, checklists, training modules and more. A member of diocesan staff will visit your congregation to consult on asset based community development. Contact Canon Carrie Graves. State-based resources, as well, are linked on this page.
Called to Transformation
Called to Transformation: An Asset-Based Approach to Engaging Church and Community is centered around the belief that individuals, groups, and communities have the gifts they need to address the needs they see around them. 1 Corinthians 12 tells us that each of us are given different gifts to serve the community and we are all a part of the body of Christ working together.
It is the hope that Called to Transformation will help faith communities and the communities in which they serve:
discern their gifts from God and how those gifts can be used to the benefit of all
be in partnership and engage with one another as they work together
move from thinking that there is an inadequacy they are unable to address to believing they have an abundance of gifts and strengths to address the needs
This guide is for any individual, congregation, organization, or community wishing to shift away from the "needs" model of development and instead engage a life-affirming, asset-based approach.
After several years of offering regional Called to Transformation trainings in person, Episcopal Relief & Development and The Episcopal Church have partnered with Learning, Faith, & Media to adapt our curriculum into hybrid trainings that can be convened by local leaders of congregations and other ministries. Participants will learn important asset-based community development concepts online and gather in-person or on video chat for skills practice, project planning, and a local site visit. Episcopal Relief and Development and The Episcopal Church believe this new model will allow even more congregations and their community partners to equip themselves to map and mobilize assets in their neighborhoods and regions and help build a more equitable, resilient society.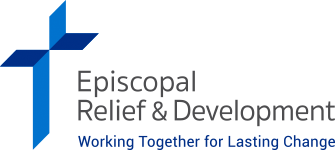 Episcopal Relief and Development's monthly newsletter, Lamplight, highlights current disaster preparedness, relief and response efforts across The Episcopal Church as well as provides links to helpful articles and tools.